Why Hairdressing Courses Plus?
Hairdressing Courses Plus is the premiere online destination for those seeking a career in the beauty industry. From hairdressers, cosmetologists, make-up artists, and more. We are the hub for information to guide you as you start your exciting career as a hair stylist.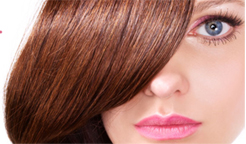 There will always be a high demand for hair stylists, simply because people will always have hair. And there will always be plenty of people who want their hair styled. This creates the demand for hairdressers. Depending on the clientele, the amount a hair stylist can make can be very financially rewarding. Whether you decide to be a part-time or weekend cosmetologist, or a full-time salon-working or private studio stylist, hairdressing courses plus provides a wealth of resources geared specifically for your path.
Is hairdressing for you? What are the requirements to be a hair stylist? Where should I begin if I want to be a cosmetologist?
The information we provide will help answer the simplest questions as well as the more complex.
How much do cosmetologists make? Do I need to attend special schooling? Is it hard to get a job working in a hair salon?
If you are asking yourself any of these questions, then you have come to the right place to get the answers you need. Always remember that you are in control of your destiny, and if you have decided to pursue a career as a hairdresser, then you, and only you, are the only one standing in your way. Proper research is the key to any new venture, and thus is the same with the beauty industry.
Our goal is to help you along the way. By streamlining the information, and making it easily accessible, hairdressing courses plus is different from other sites on the internet. We invite you to explore all the available resources provided, and we wish you the best in your new career choice as a hairdresser.